In the folio view you can manage your charges and payments and create receipts and invoices.
Layout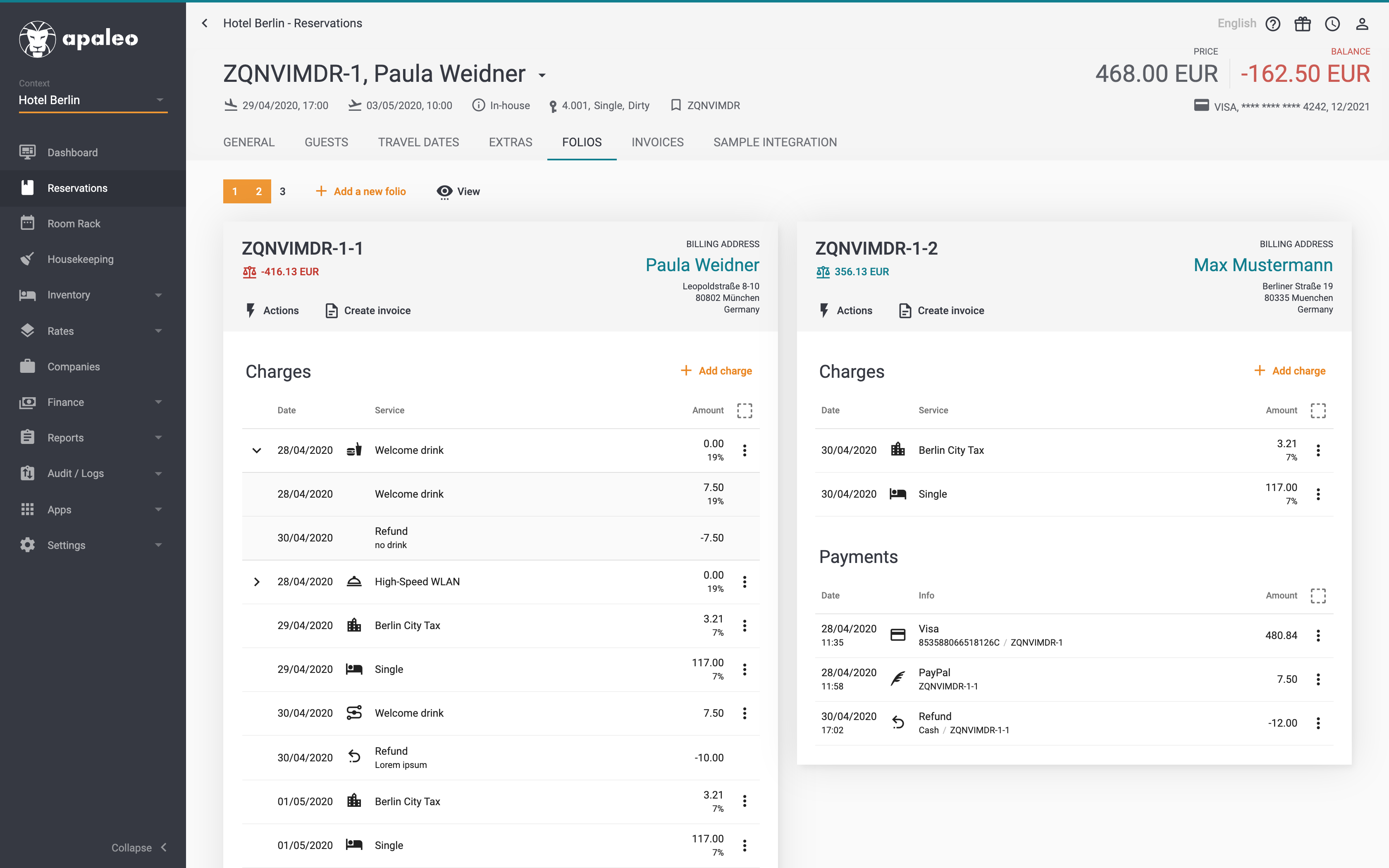 We significantly improved the folio screen layout and now you can see as many folios as your super huge 2K, UHD, 4K, 8K screen can fit. Also, the new layout provides a better mobile experience.
Navigation

You can explicitly see how many folios are in a reservation and easily select which one you want to display or work on.
The View action button allows you to see the moved payments and charges on the folio.
The Comments menu item will toggle the display of the reservation, booking and guest comments, if there were any added.
And the Finance transactions will lead you to the list of all finance transaction for the current reservation. However, this feature is only available for the Accountants!


Folio header
The billing address is a very important part of the invoice. And now you can immediately see which folio doesn't have one at all, which one does or where it is not complete or insufficient to create a valid invoice:


Click on the address field and you will open the editor, so you can easily adjust it.
The folio balance has gotten a new look as well and looks like this:

All folio buttons are neatly grouped into the folio toolbar with a drop-down menu:


By the way, Create invoice turns into Download invoice, when the folio has an invoice to download. Also inside the Create invoice dialog window you will see the real PDF preview with the hotel's logo and all the details:
List of charges
Every charge has a corresponding icon, depending on its type (charge, transitory charge or allowance) or the related service type like accommodation, city tax, food & beverages etc.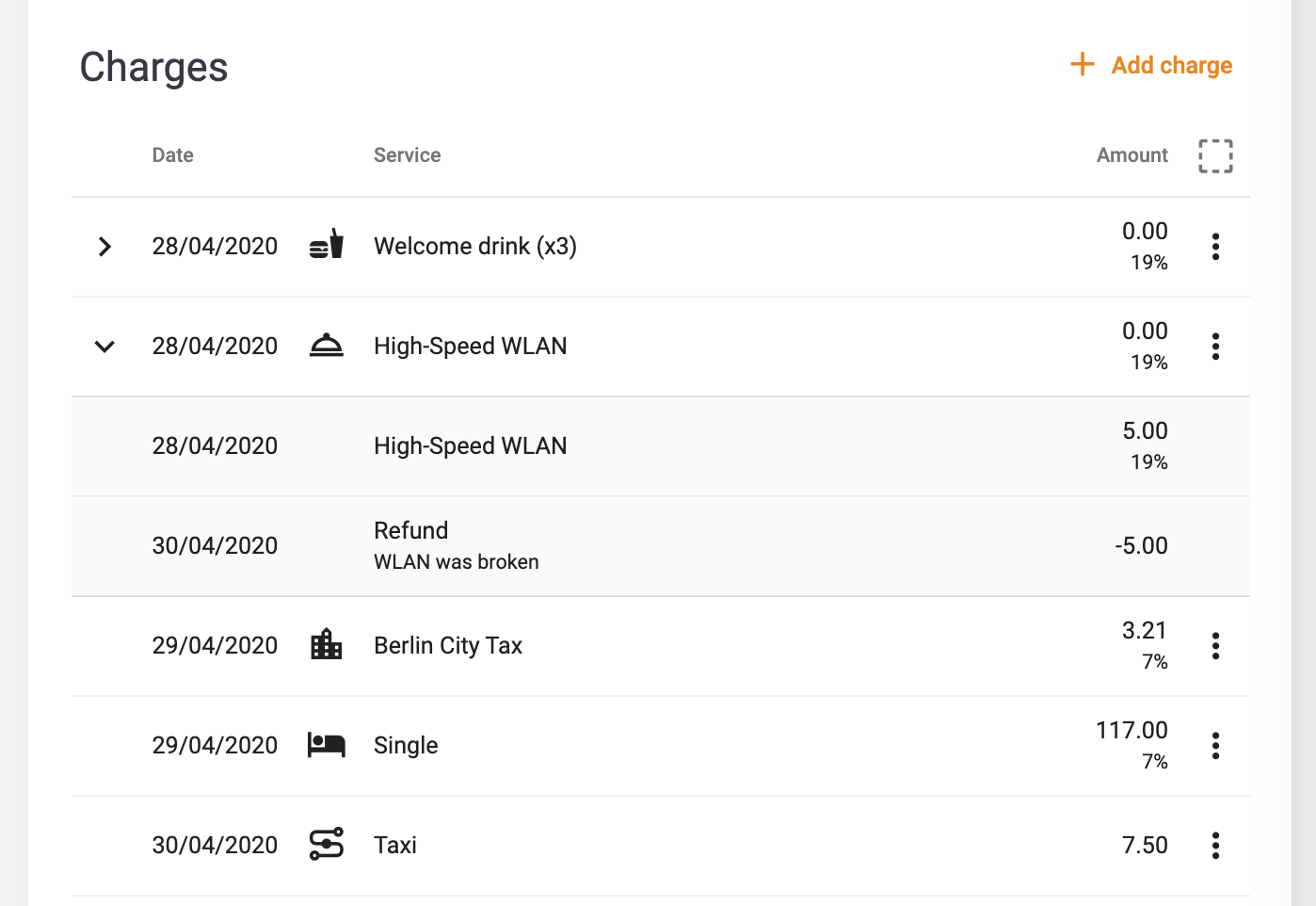 Moreover, you can see the quantity of added services next to the service name, like it is displayed in the invoice: Welcome drinks (x3).
Also the refunds are grouped together with the original charge.
Bulk actions are also available: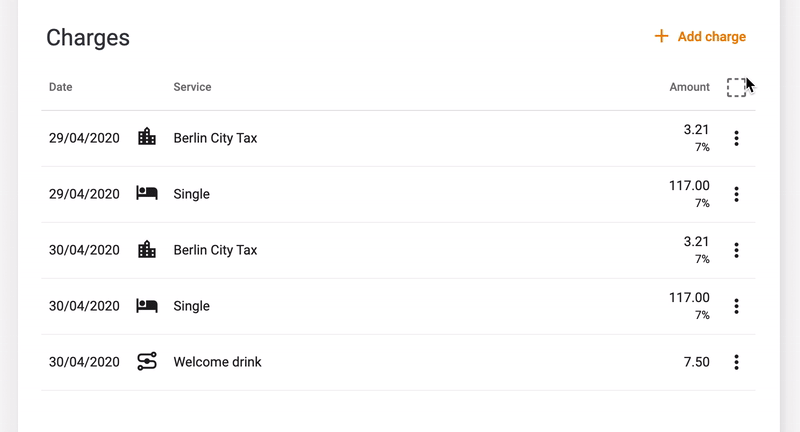 List of payments
The list of payments is designed clear and readable, giving you all necessary information at a glance! You can easily spot the different payment types (hover over the icons to see descriptions), refunds, failed payments and error messages. Bulk actions are also available and work the same way as for the list of charges.


Moved items view
When you enable the display of moved items using the View button, you will see the following: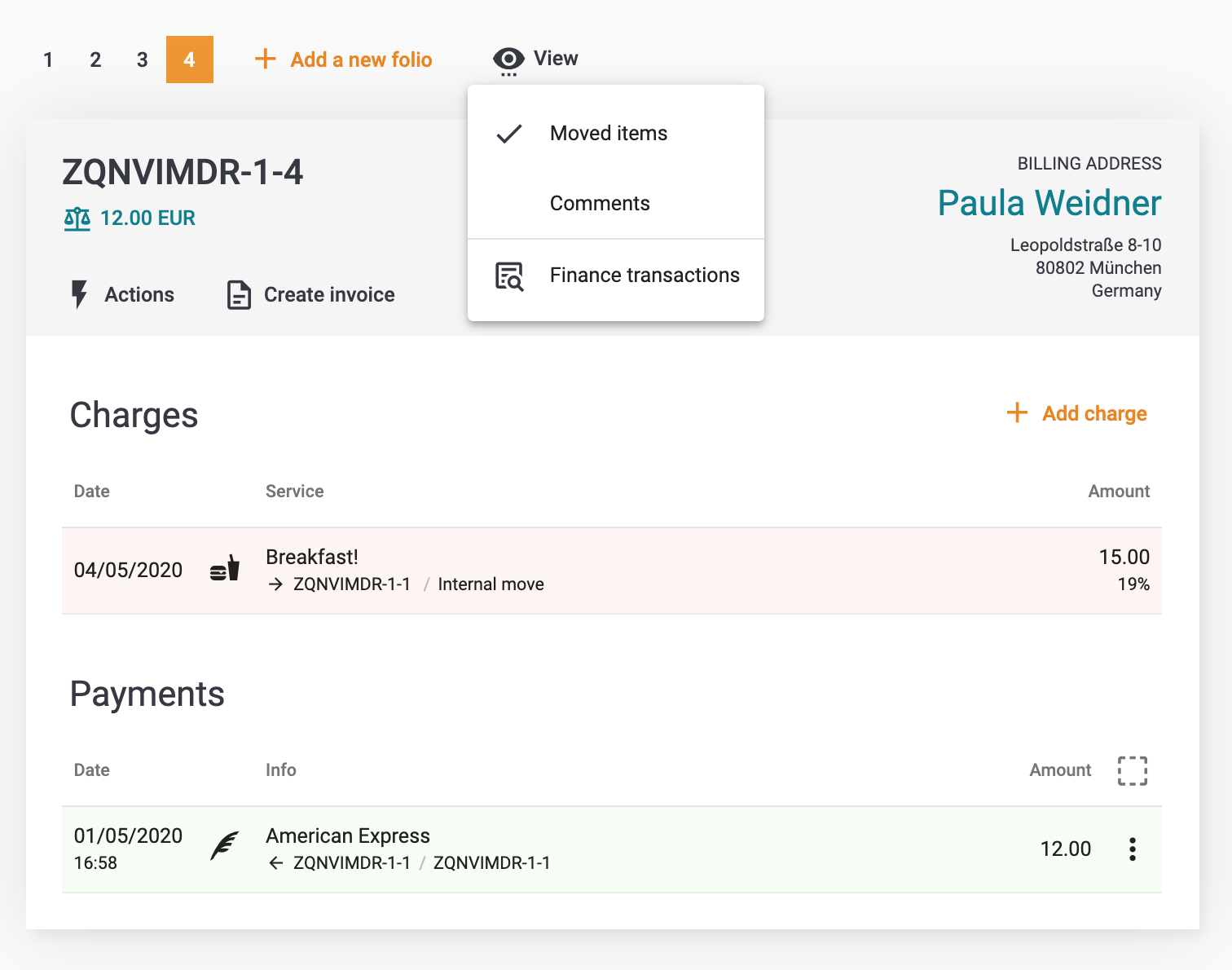 The red colour will highlight the items that were moved away to another folio, and the green colour will tell you which items were added from another folio to the current one.

So, for now that's all folks! We hope that you enjoy the experience. Let us know how it feels, we are always happy to receive a feedback from you!