Example: A reservation for 20 nights with arrival in the future
For this reservation a prepayment notice for the 10 first nights should be send and booked.
Situation – the folio oft he reservation looks as follows (extract):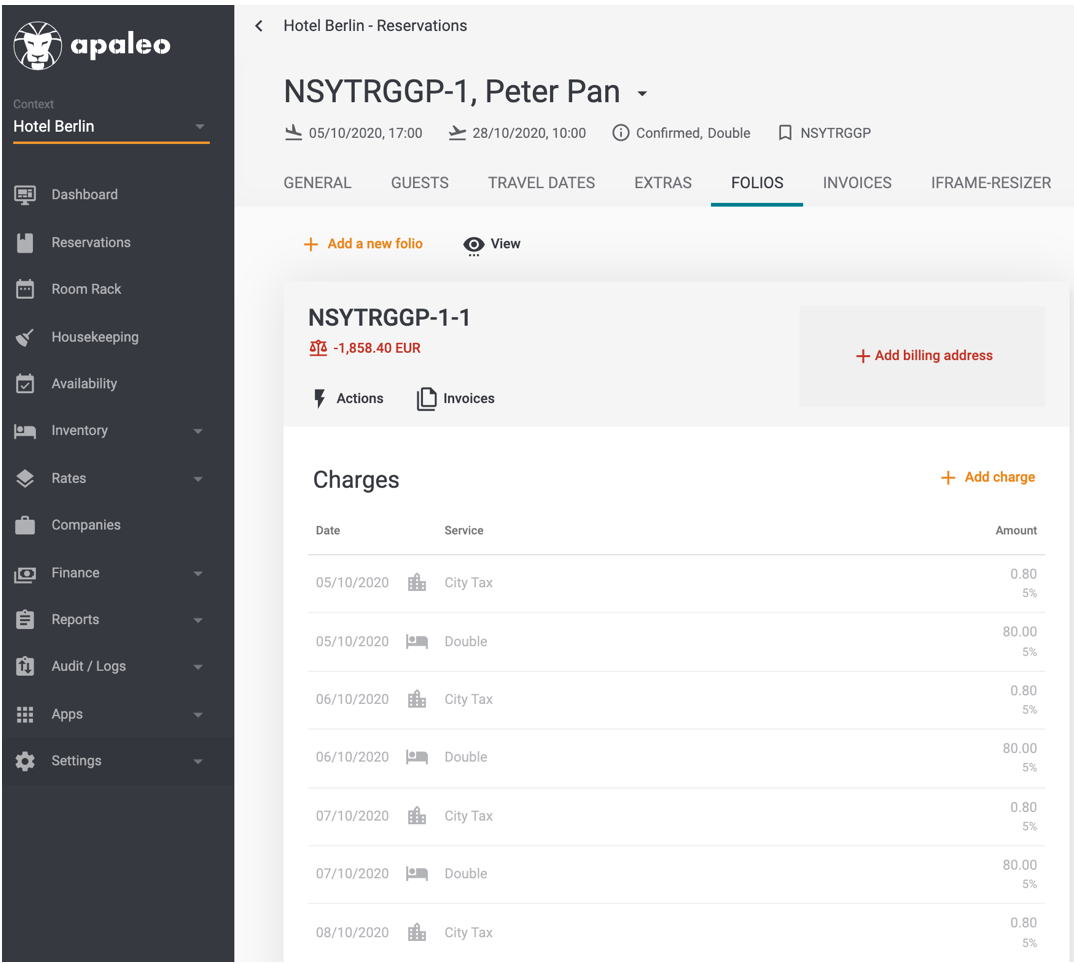 The shown charges are all greyed out, because they will only happen in the future and are not posted yet. Depending on type of booking and location, different charges can be shown on the folio – e.g. Room charges, city tax, additional services.
Step 1: Creation of a prepayment notice
Once you have selected the Prepayment notice, select the charges that need to be pre-paid. There are filters that can help you find e.g. the accomodation charges and ignore all other, like services or city tax:
Confirm the creation of the prepayment notive with the orange link Create prepayment notice.
Prepayment notice (example):
Due to the reason that a prepayment notice is not eligible to an input tax deduction, no tax rates are displayed. This document can now be send to the guest.
Step 2: Posting the payment received
Once you received the payment on your bank account, the payment will be added to the folio using the applicable payment method.
With the received payment no services will be posted, it will only create and post a liability.
Step 3: Creation of the advance invoice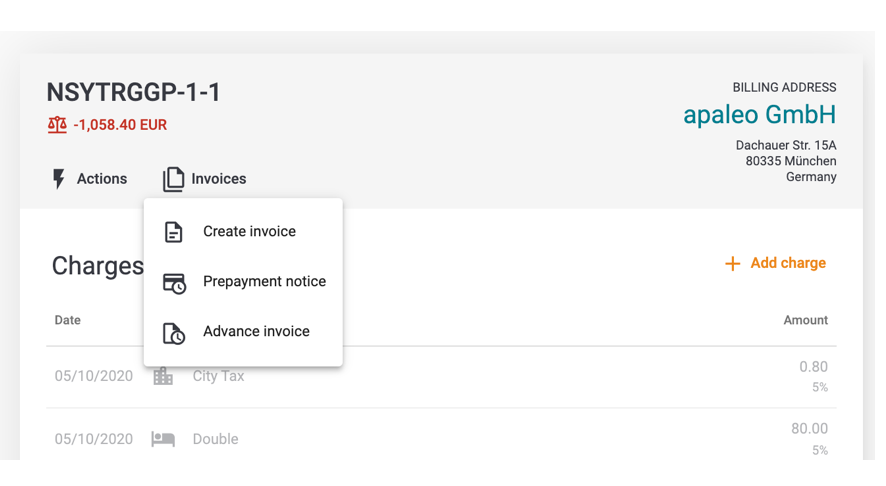 Now the corresponding services and payment which were chosen for the advance invoice can be picked.
Afterwards a preview for the advance invoice can be created.
Preview of the advance invoice
Once all information are correct, the advance invoice including its own folio id can be created and send out afterwards.
The posting of charges is happening daily. Every posted night is reducing liability from the received payment. In the above mentioned case 800 Euro were posted after the 10th night and the liability would be dissolved. With the following 11th night a claim would start, unless a payment has been already received fort he second part of the reservation.