Very often before or during a stay guests wants to make changes to their reservation. Those can be changes to the arrival or departure dates, number of persons staying in the room, or maybe they want to book a different unit group (room type)? This guide explains how.
Amend stay
Amend stay lets you extend or move a reservation, change the reservation to a different unit group (room type), or change the number of adults and children. You can also optionally set arrival and departure times different from the default check-in or default check-out times. All those actions require a check for availability. The first thing you have to do, is search for rates.
When you specify the new travel dates the system shows you all the details that differ from the original reservation. When you search for rates you will receive all alternative offers for the reservation.
Recalculate prices: If you select this option the prices for all days will be re-calculated based on the current rates. You need to set this option if you want to change the unit group also for already booked days. If you don't set this option existing days will not be modified, only surcharges for the number of persons in the room will be re-calculated.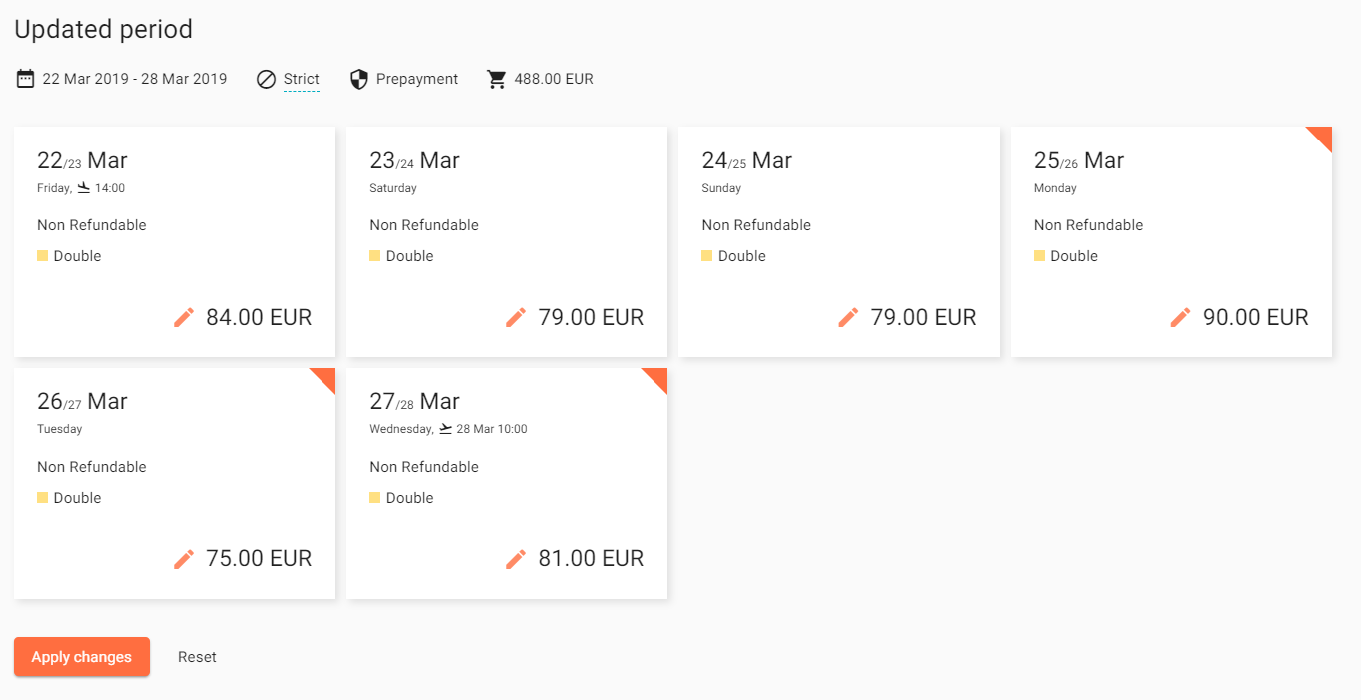 After you select one of the offers, you get a preview of the reservation, how it would look after applying the changes. You can change the prices per night. Check, if this is what you want, and confirm with Apply changes, or go back to how it was with Reset.
Shorten stay
If a guest wants to arrive later or depart earlier you can use the action Shorten stay. Just click the new arrival and the new departure date.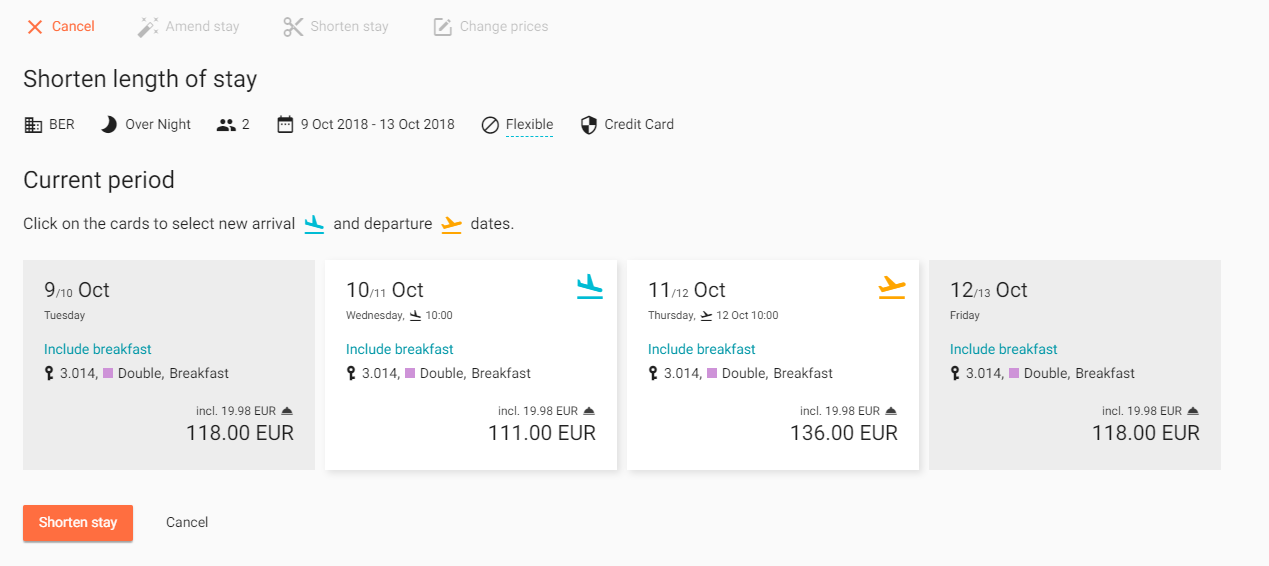 Change prices
When you entered wrong prices while making a booking, you can change them here. You can also use this to give discounts. Click Change prices, and adjust the prices of one or more nights. Confirm with Apply changes, or Cancel to go back to how it was.
Change room assignment
You can see the room assignment for each night on the cards. To change a room for specific nights, click on Assign unit in the action menu (the three dots). Choose a room, and confirm with Assign.